Humidifiers, Air Cleaners & Carbon Monoxide Detectors in Edmonton
Canadians typically spend very little time outside in the fresh air. In fact, some estimates suggest we spend as much as 90% of our time indoors. With so much of our lives spent inside the quality of the air that we breathe there becomes very important. After all, what we breathe affects our overall health, productivity, and sense of wellbeing.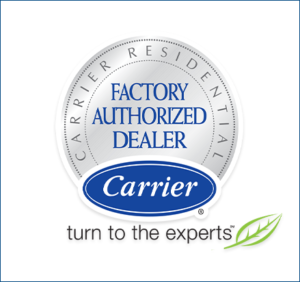 How much do installation services cost?
The cost of installing a new humidifier with LUCED is largely dependent on the type of product you choose to purchase, what type of humidifier you require for your home and the difficulty of the corresponding installation. At LUCED Services, we will work with you to help you determine the type of humidifier you need with an installation process that works for you. If you wish to learn more about humidifiers, contact LUCED today!
Why choose Luced for my Edmonton humidifier needs?
At LUCED Services, we understand that our customer's satisfaction is essential to our business. That is why we are committed to going above and beyond to create a positive experience for those we serve. When you choose us for humidifier services, our technicians will arrive on time and quickly resolve any issues you are experiencing. We make our services affordable for everyone, so you will never pay more for great service. That is the LUCED guarantee.
What services does LUCED provide?
Not only does LUCED carry an impressive selection of state-of-the-art humidifiers and humidifier products, but we also provide prompt, reliable repair, installation, and replacement services for all of our humidifier products. Whether you need help choosing the right humidifier for your home, replacing an existing humidity control system, or repairing a humidifier that's on the fritz, LUCED services is here to help!
What size humidifier do I need?
To find the right humidifier, measure your room's square footage. Humidifiers are based on specific room size and are calculated by a humidifier's moisture output and how well it humidifies the specified room.
What is the ideal humidity level for my home?
The ideal relative humidity for your home is between 30-50% humidity. This means that the air holds between 30-50% of the maximum amount of moisture it can contain.
What are the benefits of increased humidity in my home?
By having proper humidity levels, your home can be healthier, more comfortable, safer and cleaner. If you live in an older home or in a dry climate, proper humidity levels are a great way to protect your living environment and the health of your family.