Edmonton Hot Water Heaters &
Hot Water Tank Experts
You are likely losing money in expensive utility bills if your home is running on an old and outdated water heater. Along with everything else, water heater technology has continued to progress and improve in terms of efficiency and design. This is why, more than anything, the number one benefit of purchasing and installing a new hot water heater is efficiency.
Not only has modern technology increased the efficiency of hot water heaters, but it has also created space-saving innovations such as tankless hot water heaters. From hot water tanks, heaters, and boilers, Luced Heating & Air Conditioning is a proud dealer of Carrier products and their innovative solutions. Whether you are looking for a residential or commercial hot water heater or boiler, we have a multitude of options available for you and your buildings' needs.
Endless Hot Water Tank Benefits
We supply hot water tanks, boilers, and heaters that are built to last in your Edmonton home. Our hot water heaters are made to save you money on your energy and water bills, provide the reliable comfort you need once temperatures start to drop below 0°C, and supply the versatility you may be missing with your current hot water tank. We have options that allow you to make the most out of your storage space by shedding the bulky tank from your hot water heating system.
Edmonton Hot Water Tank Installation & Repair
The technicians and service experts at Luced are here to help. If you think it's time for your hot water tank to be looked at, then give us a call today. We'd love to provide our services in any way we can: from commercial hot water heating repairs to the installation of residential hot water tanks, we have you covered.
We hold ourselves to the highest standards when it comes to customer satisfaction with over three decades of industry experience. We offer only the highest quality work and provide our clients with an emergency service line, just in case!
Contact the experts at Luced today to receive your free quote for our prompt, reliable, and affordable hot water tank installation and repair services!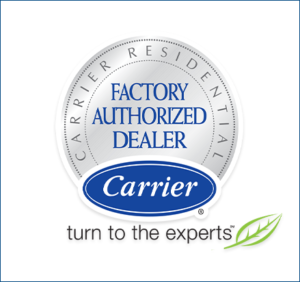 Why should I choose LUCED for the installation or repair of my hot water heater?
Luced Services has over 30 years of experience working with Edmonton commercial property and home owners on their water heating systems. With high standards for customer satisfaction, an emergency service line, and experienced technicians employed in our crew, we have the know-how to address all of your hot water tank (or heater) challenges. We work hard to go above and beyond to exceed your expectations when it comes to servicing hot water tanks and hot water heaters in Edmonton, Alberta.
Contact us at 780-732-0009 to learn more about the services we can provide you!
What is the best water heater for me to purchase?
When deciding on a new water heater, it is strongly suggested to research the available models and needs for your home. By doing so, you can take the guesswork out of shopping for a hot water heater. If you have questions about water heaters or would like to learn more, contact Luced and our professional technicians will be happy to help you decide on the appropriate water heater.
How do I know if my hot water heater is in need of repair or maintenance?
There are a number of signs that indicate your water heater is in need of repair or maintenance. These include the unit's age, rusty or cloudy water coming from your facets, rumbling noises from your water heater, leaks, or inadequate heating.
What is the difference between tankless and conventional hot water heaters?
Tankless water heaters rapidly heat water as it runs through a heat exchanger and delivers it directly to your faucets without storing it in a tank. Tankless water heaters are usually powered with electricity or gas and are found to be more energy efficient on average than storage-tank models.