Edmonton Humidifiers, Air Cleaners & Carbon Monoxide Detectors
Balancing the moisture and humidity levels in your home can be an important thing to do. Proper humidity levels have many benefits for you, your family, and your home, such as a decreased likelihood of catching the flu or cold and eliminating symptoms like dry skin, scratchy throat, asthma, and allergies. This is why humidifiers are a great investment.
Not only can proper moisture mitigate health issues, but it can also protect against damage to your home which can potentially result in costly repairs. Dry environments can cause hardwood floors to crack, paint to chip, and other unexpected expensive damage to occur.
Take advantage of our impressive stock of whole-home humidifiers in Edmonton and contact Luced Services for a free quote today!
Types of Humidifiers
There are three types of humidifiers:
Bypass: These humidifiers are installed on bypass ducting at the furnace, and rely on the furnace's fan motor to push treated air through ductwork. They are only able to be used when the HVAC system runs, and use a water panel to add moisture to indoor air.
Fan-powered: These humidifiers have their own fan and are able to run at any time, even if the HVAC system is not on. They also use a water panel to increase relative humidity levels. In these humidifiers, no bypass duct is needed, making them well-suited for applications where space is limited.
Steam: These humidifiers heat water to create steam that is circulated through ducts to add moisture to the air. These are the most efficient and fast humidifiers available and work without the need for an HVAC system cycle.
The Correct Way to Use Your Humidifier
A proper in-house humidifier is important if you're monitoring the humidity levels of your home. This way, it is connected to your plumbing system, makes zero to no noise, and doesn't require much maintenance. You can also leave your humidifier on all day without any worry. If you have any questions about the humidity level in your home, contact us today.
Durability
The humidifiers from Luced Heating and Air conditioning are built and installed to last. Our humidifiers have a life expectancy of 10-15 years if cared for and maintained properly. In cases where the factors are beyond your control and lead to the breakdown of your humidifier, contact us and we will be happy to help you in any way you need.
Benefits
Humidifiers can help you; improve your sleep quality as the humidity in your room is maintained all night, helps stop nosebleeds caused by dry air that is especially prevalent in the Edmonton winters, and even reduces the risk of infections from airborne germs. To discuss more about these benefits, contact us today.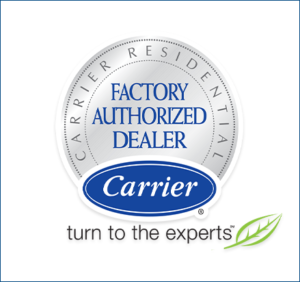 How much do installation services cost?
The cost of installing a new humidifier with LUCED is largely dependent on the type of product you choose to purchase, what type of humidifier you require for your home and the difficulty of the corresponding installation. At LUCED Services, we will work with you to help you determine the type of humidifier you need with an installation process that works for you. If you wish to learn more about humidifiers, contact LUCED today!
Why choose Luced for my Edmonton humidifier needs?
At LUCED Services, we understand that our customer's satisfaction is essential to our business. That is why we are committed to going above and beyond to create a positive experience for those we serve. When you choose us for humidifier services, our technicians will arrive on time and quickly resolve any issues you are experiencing. We make our services affordable for everyone, so you will never pay more for great service. That is the LUCED guarantee.
What services does LUCED provide?
Not only does LUCED carry an impressive selection of state-of-the-art humidifiers and humidifier products, but we also provide prompt, reliable repair, installation, and replacement services for all of our humidifier products. Whether you need help choosing the right humidifier for your home, replacing an existing humidity control system, or repairing a humidifier that's on the fritz, LUCED services is here to help!
What size humidifier do I need?
To find the right humidifier, measure your room's square footage. Humidifiers are based on specific room size and are calculated by a humidifier's moisture output and how well it humidifies the specified room.
What is the ideal humidity level for my home?
The ideal relative humidity for your home is between 30-50% humidity. This means that the air holds between 30-50% of the maximum amount of moisture it can contain.
What are the benefits of increased humidity in my home?
By having proper humidity levels, your home can be healthier, more comfortable, safer and cleaner. If you live in an older home or in a dry climate, proper humidity levels are a great way to protect your living environment and the health of your family.